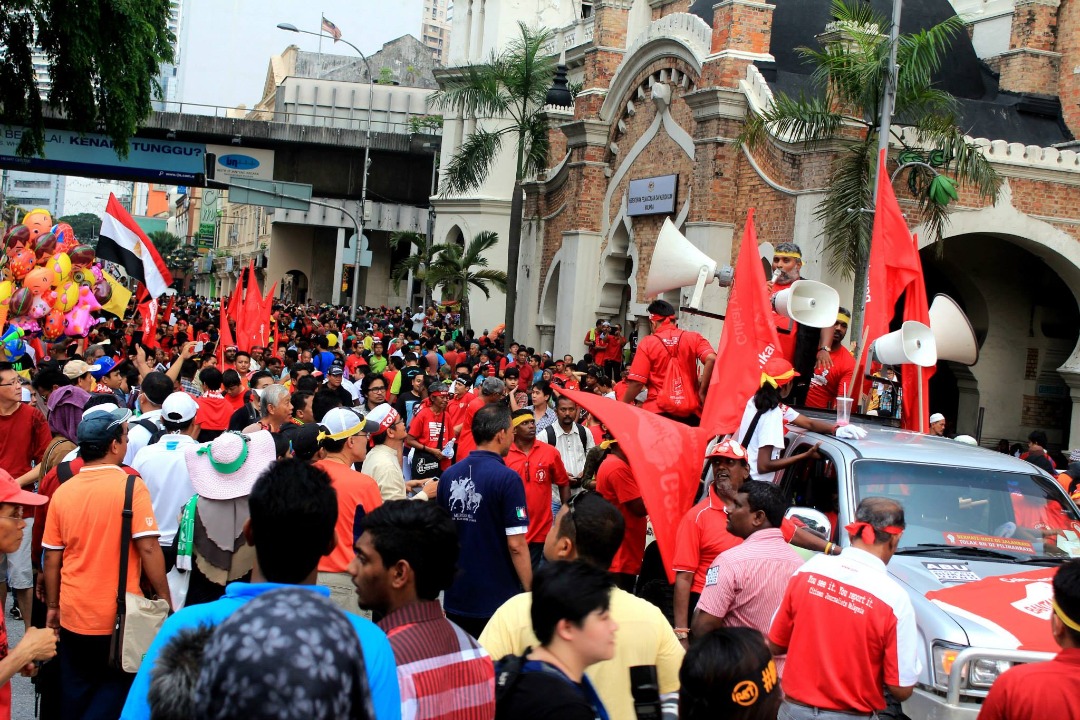 Gabungan Marhaen
Marhaen Malaysia is the people's mobilization to create a mass movement which is a class movement of all areas and groups similar to a red BERSIH. Where every sectoral group, has their own leadership, activists and they have their own demand other than national demands.
A mass gathering with all groups and MARHAEN communities was proposed for October 2020 like the Hartal, but the COVID-19 pandemic caused this plan to be postponed.
It is the hope that by empowering and building a movement of strong common people will allow for the formation of a third force that can oppose the current Capitalist system and rightist parties.
MARHAEN is an evolution of people's movements caused by mass actions and people empowerment by Socialist Party of Malaysia activists since 1990's. MARHAEN has vision to build people's power to bring shared change with PSM's political voice.
.