Source: Malaysiakini; Published:   |  Modified: 
Pakatan Harapan should set-up a high level committee to vet government policies before announcing them to the public, urges PSM.
Its chairperson Jeyakumar Devaraj (above) said policies and government initiatives that touch on language, religion and education issues must go through this committee first before Harapan ministers are allowed to make an announcement.
The suggestion came as Harapan ruling coalition is now facing protests following recent announcement on implementation of khat in school syllabus, and Selangor government's plan to table a law that would pave way to unilateral conversion in the state.
He said that while PSM supported the idea of Malaysians from different racial backgrounds learning each other's culture, the decision on the khat issue without prior consultation could deepen divisions between ethnic groups.
"Doesn't (Education Minister) YB Maszlee Malik (below) know that many non-Malay parents are anxious that there is a tendency to Islamise non-Malay children attending public schools? Taken against this backdrop, the Khat proposal just heightens suspicions among some that the government is trying to "Islamise" society even further.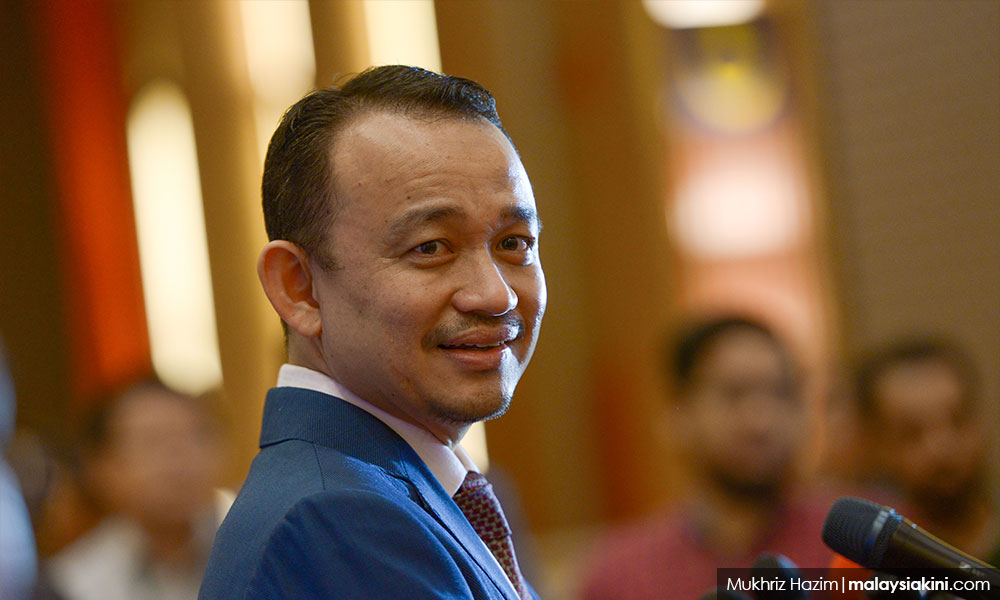 "Then, as if to up the ante, the Selangor Government attempted to introduce a Bill allowing the conversion of children unilaterally by one of the parents. Though this problem has only affected about half a dozen couples in the past 10 years, it is an issue that has been widely publicized and is an emotive one," Jeyakumar said in a statement.
He added that this was disappointing, given that Harapan was voted into power by the rakyat who hoped that they would build "a just and more harmonious society".
"What is going on Pakatan? Some people speculate that this stirring of ethnic issues is being done on purpose to weaken certain coalition partners, and/or to distract attention from issues involving certain leaders.
"Pakatan, too, has come into power with the promise of enhancing our racial integration and equality, so why betray your constituents?
"PSM would like to advise the Pakatan Harapan Presidential Council to set up a high level committee to vet all new policies and initiatives touching on language, religion and education before permitting the ministers concerned to announce these."
In the same statement, Jeyakumar also called for the public who are protesting the two initiatives by Education Ministry and Selangor state government to also toe the line.
He said it does not give anyone the license to lash out at any race or religious group.