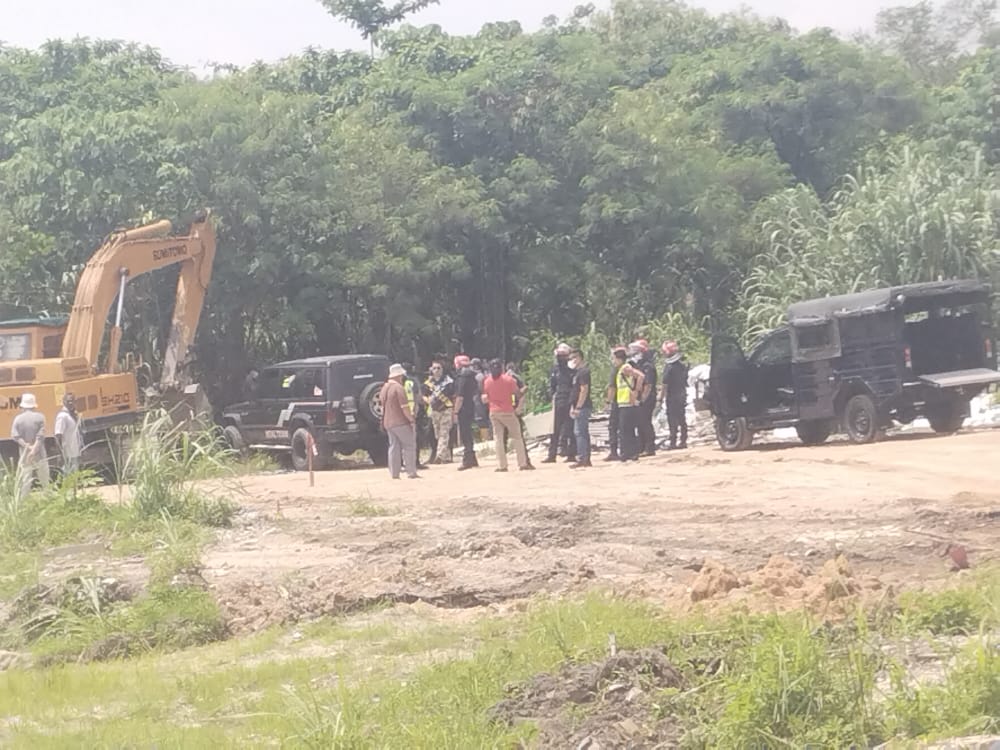 Parti Sosialis Malaysia is shocked at the blatant abuse of police power against Perak farmers in the recent weeks. Today morning, 13th April, 2022 Perak Police came in full force to assist a developer to carry out excavation works on farm lands cultivated by farmers for more than 40 years in Chepor Impian, (Daerah Kinta) Perak.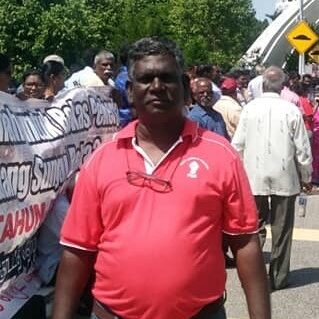 Today's encroachment into the land was done without any court order! Yet the police assisted this illegal land encroachment by arresting two PSM comrades whom questioned the developer and police. The PSM Sg Siput Chairperson Agastim Mariasosai and PSM Youth member Kesavan Parvathy were arrested at about 12pm today and are being detained at the Ibupejabat Polis Daerah Ipoh now.
Before this the farmers with the assistance of PSM have made several police reports highlighting the previous encroachments on 4th and 5th April, 2022 but no action was taken.
This is absolutely in contradiction to Perak police chief, Datuk Mior Faridalathrash Wahid statement last Monday, 11th April, 2022 that police deny assisting State agency to encroach on the Kanthan land. The incidents this morning at Chepor Impian proves otherwise, as police arrested PSM activists that defended the land and stood in protection of the excavator as it carried out farm land clearing works.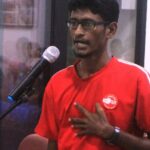 Just last week, another farmer from Kanthan was arrested for defending his farm land and questioning the Perak State Development Authority (Perbadanan Kemajuan Negeri Perak) of disrespecting the courts. The court clearly gave instructions to the PKNP lawyers that no state agency or its agents should enter the Kanthan farming land until the matter is heard in court.
PSM condemns this blatant highhanded action by the Perak police, without doubt in cohorts with the developer and Perak State agencies to evict the farmers.
PSM demands that the police release immediately PSM members Agastim and Kesavan and refrain from assisting developers and state agencies to carry out illegal eviction of farmers lands and abide by the process of law in the courts.
A Sivarajan
Secretary General, Parti Sosialis Malaysia
2.20pm 13th April, 2022